Sarimunik and Rasa Rindu Announce Distribution Partnership for Germany, Austria and Switzerland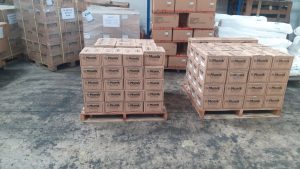 Sarimunik, established in 1994, is the leading manufacturer of Indonesian Seasoning and stands for fresh and high-quality products and is further expanding their global presences. Starting from June 2022 Sarimunik is establishing a new partnership with Rasa Rindu GmbH from Stuttgart to distribute Munik seasoning to Germany, Austria and Switzerland.
The partnership with Rasa Rindu has created a bridge of opportunities to let Sarimunik penetrate further into European markets through Germany, which is well known as a country with a high standard but yet well respected in the European Union. Therefore, Indonesian products such as Munik that have the approval of German's custom, will gain more trust from other countries within the EU in both quality and safety.
"This is a further step of bringing the Indonesian culinary culture and the great delicacy into central Europe, following one of the Indonesian government's programs called Indonesia Spice Up The World." said Thomas Stumpf, co-founder and CEO of Rasa Rindu GmbH.
Rasa rindu and Sarimunik  will be ready to spice up the world with our high quality ingredients together with all Indonesian communities, stores and restaurants. Rasa Rindu will provide our communities with more varieties of Munik seasonings and a better price. Munik seasoning can be purchased soon from rasarindu.de followed by selected supermarkets.
For further inquiries please contact [email protected]